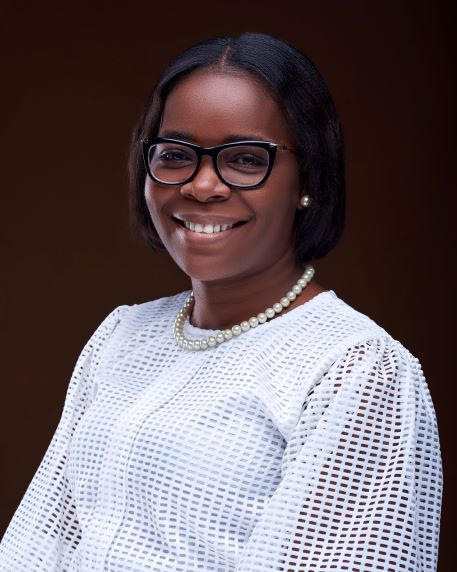 Rosemary Onos Mba
Managing Partner
Rosemary Mba is the Managing Partner of the Firm. She presently leads the Firm's Corporate & Commercial, Labour and Employment Practice Groups. With the benefit of years of direct and deep practice experience/exposure, Rosemary is known for her remarkably thorough understanding of different sectors which enable her to expertly close even the most complex transactions in record time. Her super analysis, impeccable level of organization and excellent technical ability set her apart as a first-rate Corporate/Commercial legal practitioner.
Rosemary's early years of legal practice were respectively spent as an Associate in the Dispute Resolution Practice Group of two leading law firms in Nigeria. In that role, she successfully represented local and foreign clients in high-end disputes. Owing to her instinctive dynamism and adaptability, she also adeptly executed transactional instructions under Corporate/Commercial portfolio with relative ease and astounding efficiency.
In recognition of her proficiency in Corporate/Commercial practice, Rosemary was deployed to the Corporate/Commercial Practice Group as a Senior Associate and later rose to become the Supervising Senior Associate of the practice group at the last firm she worked with. In this role, she competently handled complex domestic and cross-border Corporate/Commercial transactions ranging across different industries and sectors including Construction, Real Estate, Oil & Gas, Shipping/Maritime, Power, Transportation, Labour/Employment, Immigration, Banking & Finance, Public-Private Partnerships and Procurement etc. She acted as lead external Counsel to a wide spectrum of local and foreign, blue-chip corporate clients, servicing their Regulatory Compliance and Corporate Governance/Secretarial aspects whilst providing them with premium transactional and compliance support and advisory.
No doubt, her sterling professional background in dispute resolution puts her in pole position to proffer consummate solicitor support when advising and representing clients in transactions. As a result, she is identified by colleagues and clients as a robust Corporate/Commercial specialist.
Rosemary's expertise and hands-on approach secured the timely and smooth execution of a number of cutting-edge transactions, both domestically and internationally. Notable among her works are:
Successfully represented an indigenous construction company in a N74 billion technology transfer transaction involving foreign consultants who provided the requisite technology and expertise for executing the works in Nigeria.
Successfully supervised a cross-border franchise interface involving procuring all necessary regulatory permits and ancillary issues including Trademarks and related IP Rights; leading to the successful establishment of the franchise stores in Nigeria and indeed the whole of West Africa.
Provided transactional support in respect of the establishment of an infrastructure Fund, the first ever Infrastructure Fund in sub-Saharan Africa to be totally and exclusively domiciled in Naira.
Provided legal advisory and contractual support services for the drilling campaign on an oil block offshore Nigeria which involved the drilling of up to five wells.
Supervised a multi-million dollar cross-border corporate restructuring of a Nigerian subsidiary of an international energy company.
Successfully advised on a tripartite transaction of company operations acquisition, exclusive distribution and international trade between a Nigerian company and a South African Chemicals giant, a deal in the region of USD 3M.
Advised a major investor in the financing and development of a port terminal for a fertilizer project.
Provided guidance on critically important issues in a major real estate project such as: joint venture participation; public-private partnerships; asset acquisitions and dispositions; financing; construction; engineering procurement and construction contracts; environmental law and regulatory compliance.
Successfully defended a client against a compensation claim of circa N50 million.
Successfully defended a multinational oil and gas company in a breach of contract action with a claim in excess of N1billion.
Successfully defended a multinational oil and gas company in a high stakes oil spill suit before the Federal High Court, Port Harcourt, in a claim for damages in excess of N200million.
Successfully represented a multinational company in arbitration proceedings in respect of industrial dispute.
Successfully defended several multinational companies in labour related litigation.
Education
2007 – Nigerian Law School (BL)
2006 – Ambrose Alli University, Ekpoma, Edo State (LL.B.)
Career
2011 – 2022 – Solola & Akpana (Barristers & Solicitors):

Supervising Senior Associate
Senior Associate
Associate

2009 – 2010 – Austin Alegeh (SAN) & Co.:
2007 – 2008 – Katsina State Ministry of Justice:
Affiliations
Nigerian Bar Association
Institute of Chartered Secretaries and Administrators of Nigeria
Financial Reporting Council of Nigeria
Nigerian Capital Market Institute
Business Recovery and Insolvency Practitioners Association of Nigeria.
Hobbies
Rosemary loves to sing, enjoys watching football and is deeply committed to church and community service.